DSG Consumer & Japan's AET Fund invest in Planet Superheroes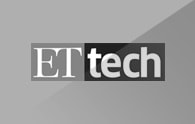 Planet Superheroes, a character merchandising company, has raised $2 million led by DSG Consumer Partners with participation from Japan's AET Funds.
The capital raised will be used for expansion of retail footprint and distribution channels. The company wants to enhance its supply chain and increase licensing partnerships across new segments and product categories. Planet Superheroes will also be expanding to Tier – II cities and will launch a cinema store in collaboration with PVR Cinemas.
The startup aims to raise a second tranche which could be a mix of debt and equity which the company expects to close by the end of this quarter. Jaineel Aga, CEO & Co-founder of Planet Superheroes said,"We also look forward to forging stronger ties with Japanese gaming companies and content owners and be the conduit for their India entry strategy."
Planet Superheroes has partnered with Marvel, Warner Bros, Cartoon Network, Fox Studios, EONE and Disney to produce original superhero merchandise from all over the world.
"At DSG, we are happy to back them as they scale this business through their omni-channel strategy," said Deepak Shahdadpuri, Managing Director, DSG Consumer Partners.
Source: ET Tech