11 Indian Startup News Stories You Don't Want To Miss This Week [22-27 Apr]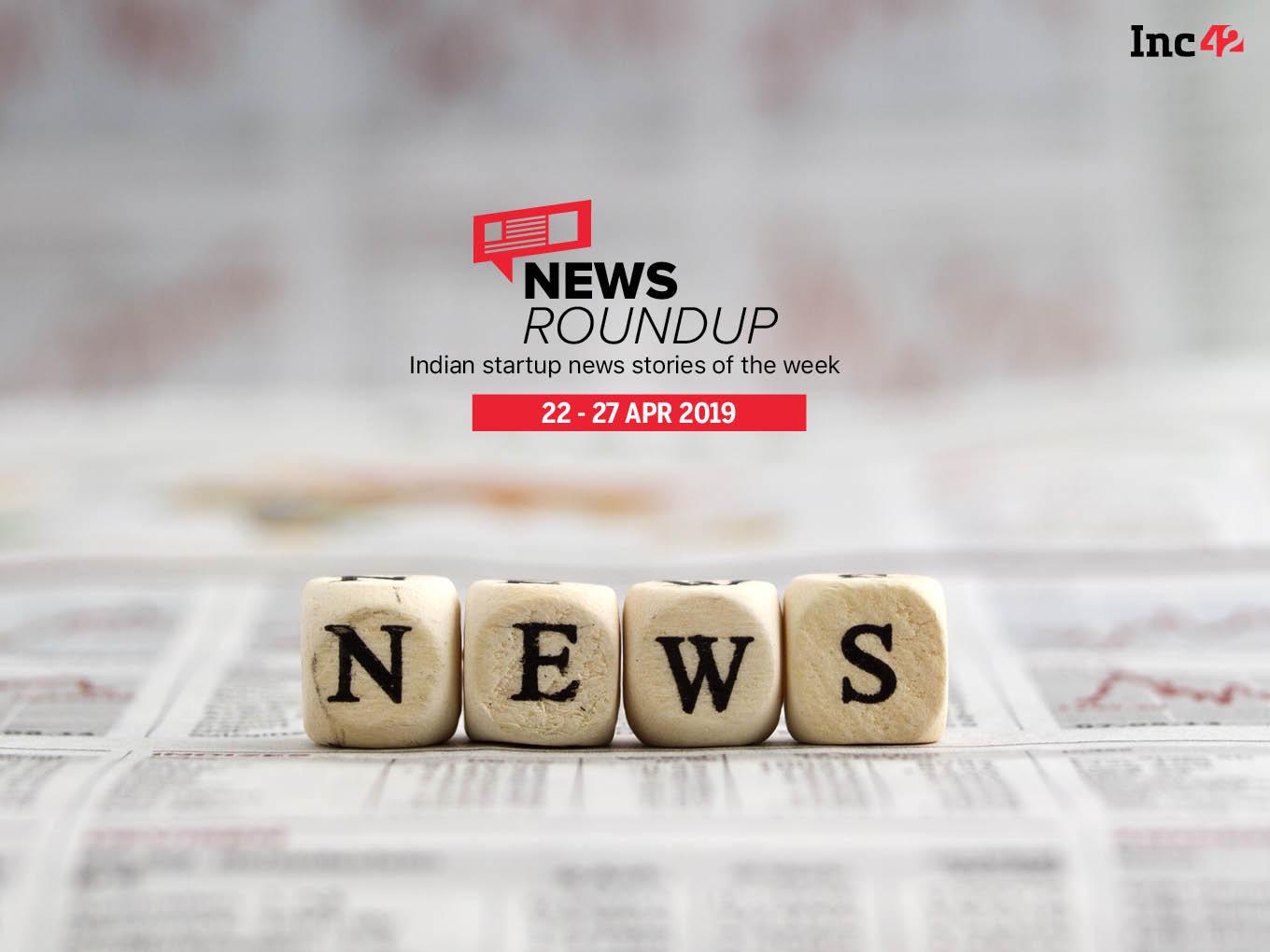 We bring to you the latest edition of News Roundup: Indian Startup Stories Of The Week!
This week one of the biggest happenings of the Indian startup ecosystem, India moved up to 17th position in 2018 from 37th spot last year in the Startup Ecosystem Ranking for 2019.
The position is based on the strength of its startup ecosystem, according to StartupBlink, which tracks startup ecosystems on a number of parameters. The cities with the most vibrant startup ecosystems in India are Bangalore, New Delhi and Mumbai.
In terms of global rankings, the top three spots remained unchanged with the United States, United Kingdom and Canada taking the first, second and third rank respectively.
Along the same lines, the government has exempted 342 startups from paying angel tax since February. A total of 381 startups gave undertaking that they should be exempted from angel tax and out of that, 342 have received intimation from CBDT (Central Board of Direct Taxes).
Here's a look at the other important developments for the week.
Important Indian Startup News Stories
Madras High Court Lifts TikTok Ban
In a court hearing on April 24, the Madurai Bench of the Madras High Court lifted the ban on ByteDance-owned short video making app TikTok. The bench of Justices N Kirubakaran and SS Sundar vacated the interim order issued on April 18.
The development came two days after the Supreme Court asked the Madras High Court to make a final decision on its ban on TikTok by April 24. The order passed by a bench comprising Chief Justice of India Ranjan Gogoi and Justices Deepak Gupta and Sanjiv Khanna said that the interim ban on the app was to be lifted if the high court fails to give its decision.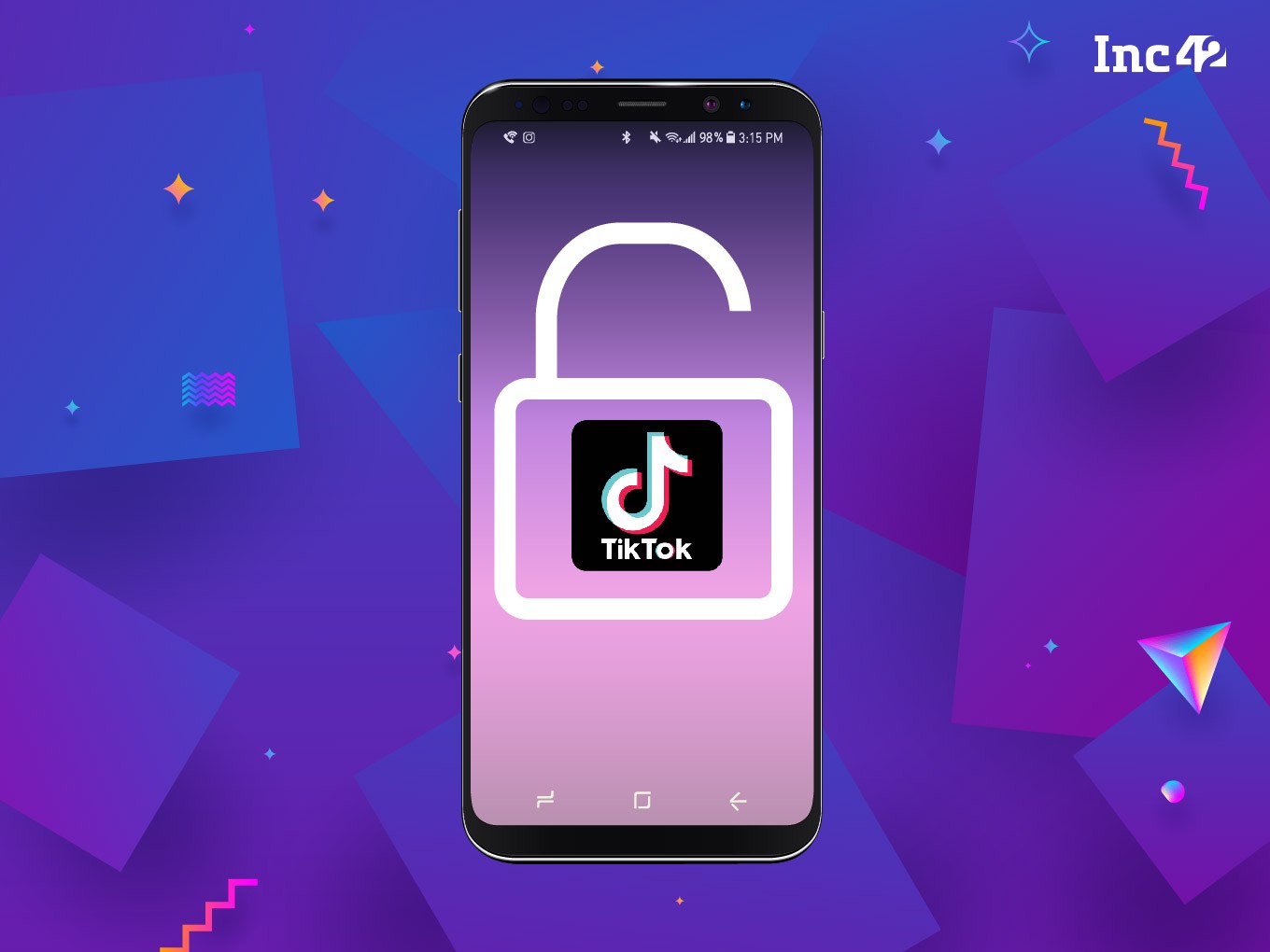 Flipkart Warehouse Investigation, New Data Centre
Walmart-owned Flipkart launched a new 'green' data centre in Telangana's capital Hyderabad, as it looks to strengthen its technology backbone. Flipkart said the facility will be largely powered by energy from renewable sources, in line with most major tech companies around the world.
Walmart has reportedly started a country-wide investigation into Flipkart's India units over charges of corruption in setting up of Flipkart fulfilment centres.Walmart realised that Flipkart warehouses do not have the necessary permits, and in some cases, government officials have been paid off to get them.
Amazon: One-Day Prime Delivery And More
Amazon India has revamped its seller commissions across half of its product categories in order to reduce subsidies, improve business margins and also provide incentives to sellers in the high growing categories.The changes range between 0.5% and 2% across the categories.
Seattle-headquartered global ecommerce giant Amazon announced financial results for its first quarter ended March 31, 2019. The company said that it saw international growth in the period despite facing some downtime in India. The downtime being referred is the change in foreign domestic investment rules for ecommerce in India.
Amazon has said it will cut down Prime's shipping time to a single day from two-day shipping guarantee. The company has further estimated to invest approximately $800 Mn towards this program.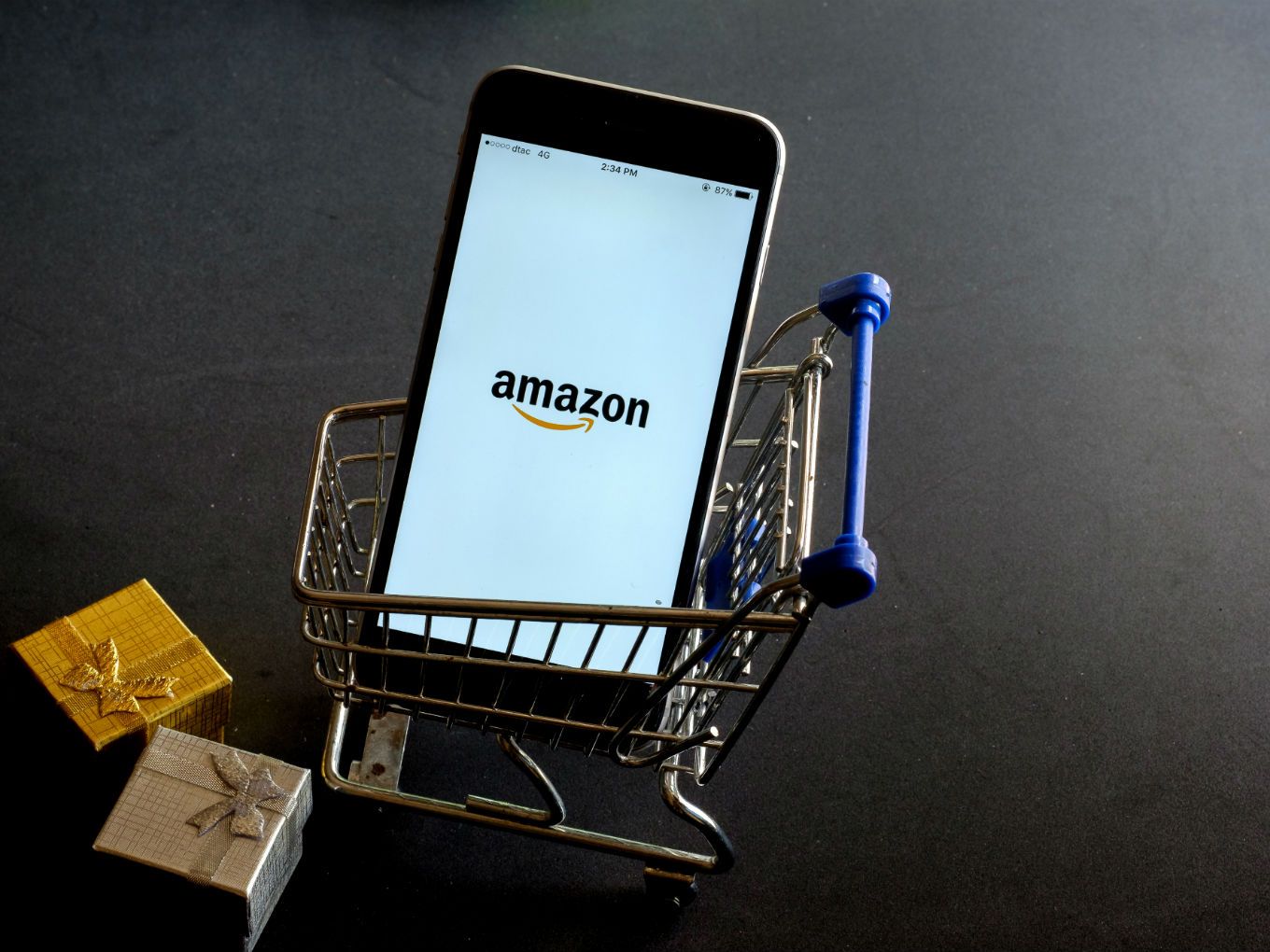 RailYatri: IRCTC Licence Framework and More
The Delhi High Court ruled that operations of mobile-based train booking app RailYatri are unauthorised. This decision comes after IRCTC filed a complaint with the Deputy Commissioner of Police, Railways and Crime, Delhi in 2017 alleging that RailYatri was providing illegal bookings and meals on trains.
Following the ruling, RailYatri has applied for a license to continue its train ticket booking services. The Noida-based startup also revealed that it has no plans to file a review petition with the division bench.
RailYatri is now adding eight new regional languages including Hindi, Marathi, Gujarati, Bengali, Tamil, Telugu, Malayalam and Kannada. Currently, these languages are available to all RailYatri Android app users, but the facility would soon be launched in the iOS and Windows versions as well.
RailYatri SmartBus is being expanded to  nine additional cities which include Kanpur, Amritsar, Jalandhar, Ludhiana, Jaipur, Manali, Bengaluru, Chennai and Hyderabad. In doing so, the company reports that they have taken a significant step towards integrating bus network with the trains.
Spotify To Remove Saregama Content
Global music streaming giant Spotify has told the Delhi High Court that it will remove all the works belonging to the India's oldest record label Saregama India from its platform within 10 days. Saregama had moved to the Delhi High Court seeking court's injunction against Spotify to stop it from exploiting its songs or doing any act which would result in a violation of its intellectual property rights.
Homigo Case Transferred To CCB
Homigo founders and the main accused in the case — Jatin Mutruka, Akash Verma and Nikunja Batheja —are accused of running away with about INR 20 Cr, worth funds from the deposits and rents paid by tenants residing in its more than 100 leased properties across Bengaluru.
The case was transferred to CCB, 15 days back, however, it's only now that CCB has started investigating the matter owing to the general election which occurred on April 18 in Bengaluru. Head of fraud and misappropriation wing of CCB, ACP Laxmi Narayan is heading the investigation.
Fintech Guidelines In The Works
Ministry of Finance has reportedly worked on a report to define fintech's regulatory guidelines and policies. The release is reportedly put on hold because of the general elections. In addition to facilitating ease of business for fintech companies, the report will also focus on financial inclusion of micro, small, and medium enterprises (MSMEs).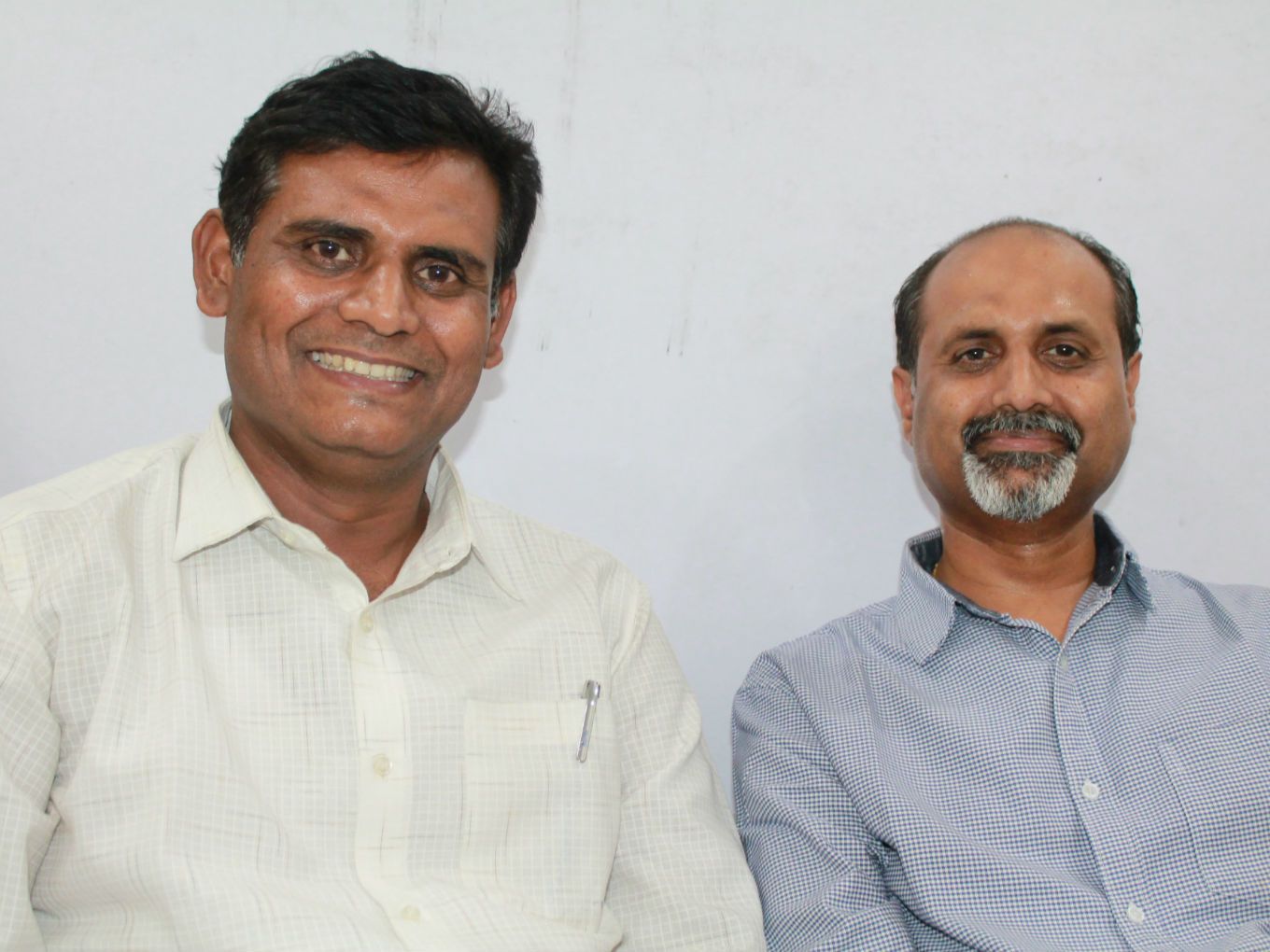 NPCI Gets RBI Nod To Implement e-Mandate For Digital Payments
The National Payments Corporation of India (NPCI) has received approval from the Reserve Bank of India for implementing e-mandates for both internet banking and debit cards. This will allow the users to now automatically pay their recurring payments. In its circular, NPCI has informed all the member banks to take immediate measure and implement both the variants within June 30. The limit for each mandate is set at INR 1 Lakh, and depending on the usage, the organisation will review the limit in due course.
RBI Committee To Recommend Making All Govt Payments Digital
Nandan Nilekani-led Reserve Bank of India (RBI) committee is planning to recommend to make all government payments to citizens digital. Currently, 80% of government payments to citizens such as salaries, pensions and social security payments are done online. Bringing the rest under the digital platform will ensure higher transparency and accountability.
Stop Streaming Web Series On PM Modi: EC
The Election Commission of India directed Mumbai-based video streaming platform Eros Now to immediately take down a web series based on prime minister Narendra Modi from its video streaming service. Five episodes of the web series named "Modi – Journey of a Common Man" are available on Eros. In a letter addressed to the producers, the commission has directed the company to stop streaming the show and remove all content related to the web series.
Uber Seeks $10 Bn IPO In May
San Francisco-headquartered ride hailing giant Uber is going public in May and is looking to sell shares priced in range of $44 to $50 with the aim of raising $8 to $10 Bn in the offering. The company's debut could see $10.35 Bn in shares sold. It is reportedly seeking a valuation of $80 Bn – $90 Bn.
Google Employees Claim Being Threatened
Alphabet Inc, Google's parent company, has been accused of violating federal US law by retaliating against an employee in a case which has been filed with the National Labor Relations Board. The development comes after multiple walkouts by thousands of employees from Google around the world in November, 2018, protesting Google's handling of sexual allegations against Android creator, Andy Rubin. Google had found "credible evidence" against Rubin and had asked him to resign in 2014, albiet with a $90 Mn exit package.
Other Indian Startup News Stories Of The Week
Facebook Expects To Face $5 Bn In Fines Due To Data Breaches
Facebook said it expects to be hit by $3 Bn to $5 Bn fine by US Federal Trade Commission (FTC) for the ongoing investigation in Cambridge analytical data scandal. In its first-quarter financial report, the social networking platform has registered a net profit of $24 Bn. This is 51% less as compared to the company's profit in Q1 of FY2018.
India One Of The Biggest Markets For YouTube
India is one of the largest markets globally for YouTube in terms of how long users spend watching videos on the site, the video platform's Asia Pacific regional director of YouTube, Ajay Vidyasagar said. Having 240+ Mn active monthly users, YouTube has penetrated 80% of the internet consuming population of India. YouTube is currently available in 11 different Indian languages.
Apple Will Ramp Up iPhone Production In India
Apple shifted some production to India to bring down the price of its phones, but is now looking at more domestic manufacturing to get past high import duties for components, and lower the price range for higher-end iPhones in the country. Foxconn will initially invest about $300 Mn to set up manufacturing for Apple with investments to ramp up as capacity expands.
Ola May Offer Subscription Service For Luxury Car Rentals
Ola is in discussions with luxury carmakers, including Audi, Mercedes and BMW, to bring a model where users can get access to luxury cars by paying a monthly subscription fee. Ola has earmarked an investment of up to $500 Mn (including debt) for this venture. Self-drive car rental services essentially let users rent a car from the company for a fixed period of time and drive it themselves.
OYO Brings Experiences With OYO Near You
These events cater to both locals as well as travellers, wanting to experience something refreshing, reasonably priced at convenient locations – allowing them to break away from the monotony of routines and clichés. The experiences range from wine tastings, house parties, comedy shows, live performances, movie screenings, workshops to art jamborees with great food and beverages at different OYO properties, primarily OYO Townhouse that hosts around 1500 guests per property on an average every month.
Razorpay Launches Payment Pages
Razorpay Payment Pages is designed to help all kinds of businesses accept online payments with zero integration and minimum set-up, without any hosting costs, maintenance charges or fixed fees. Some businesses, sometimes, seek to collect payments for a one-time campaign where a separate integration could be cumbersome and time-consuming; Razorpay Payment Pages helps launch a customised page in minutes with a shareable link for multiple use.
Dream11 Launches FanCode
Mumbai-based gaming company Dream11 has announced the launch of FanCode, an ad-free multi-sport aggregator platform, offering a wide spectrum of content, commerce and community engagement. The platform has already amassed over 1 crore users. FanCode will be independently led by industry veterans Yannick Colaco andPrasana Krishnan, as Chief Business Officer and Chief Strategy Officer respectively.
Droom Expands To Thailand
Online automobile seller has now made its ingenious services available across four countries and envisions to further extend its offerings in other nations, as part of its international expansion spree. Through its subdivision Droom International, the organization aims to venture into and make its AI-driven ecosystem services such as OBV for used vehicle pricing, Droom Discovery for vehicle research, ECO for vehicle inspection, Droom Credit for auto financing, and Droom History for vehicle historical records available in this exciting and high potential-entailing automotive market of Thailand.
 Dish TV Launches OTT Platform Watcho
Dish TV India Limited has forayed into the digital video content segment with its OTT app 'Watcho'. Watcho aims to offer engaging and differentiated content catering to young audiences across the country and not just Urban India. The new platform brings in a plethora of new-age content- from original series, short films, on-the-go snackable video content and celebrity collaborations to infotainment videos.
Ather Energy Will Be Chennai In June
Bengaluru-based electric vehicle startup Ather Energy has announced its plan to enter the Auto Hub of India, Chennai, in June 2019. With this, Ather enters its rapid expansion phase, and plans to be in 30 cities over the next couple of years. Ather Energy will be introducing both its products 450 and 340, along with setting-up its public charging infrastructure, Ather Grid, across consumer-friendly locations such as cafes, malls, tech-parks, gyms, etc.  To encourage adoption of EVs in the city, Ather Energy has announced free charging at Ather Points for all electric vehicles for the first 6 months.
Stay tuned for the next week edition of Indian Startup News Stories Of The Week!
The post 11 Indian Startup News Stories You Don't Want To Miss This Week [22-27 Apr] appeared first on Inc42 Media.
Source: inc42
Author: Bhumika Khatri